FAMOUS PEOPLE WITH SARCOIDOSIS
This page contains details of some well-known people who have had sarcoidosis. There is speculation that William Shakespeare and Ludvig van Beethoven also had sarcoidosis.
Be sure to check out our interviews with Alexei Sayle and Karen Duffy who spoke to us about their respective sarcoidosis journeys!
Tisha CAMPBELL-MARTIN
American actress, singer, and dancer
Tisha Campbell-Martin is a famous actress staring in many movies and Television series, including 'Martin' and 'My Wife and Kids'. She was diagnosed with pulmonary sarcoidosis over 3 decades ago and has been living with it ever since.
Karen DUFFY
Writer, model and actress
Karen "Duff" Duffy is an American writer, model, television personality, and actress. In 1995, Duffy was diagnosed with neurosarcoidosis. Since then, she's written two books about her experience living with sarcoidosis and chronic pain.
Emilia FOX
Actress, presenter and producer, UK
Emilia Fox is an English actress, presenter and producer. Diagnosed with sarcoidosis at the young age of 18, she has since lead a successful career including starring in The Pianist.
Bernie MAC
Comedian, USA, 1957-2008
Bernie Mac, was an American comedian, actor, and voice artist. He lived with lung sarcoidosis for 25 years and died from complications of pneumonia. In 2007 he started the Bernie Mac Foundation.
Floyd MAYWEATHER Sr.
Boxer and Trainer, USA
Floyd Mayweather Sr. is a former professional boxer who competed from 1974 to 1990, and has since worked as a boxing trainer. He is the father and former trainer of boxing champion Floyd Mayweather Jr. He has suffered  from lung sarcoidosis.
Joseph RAGO
Political Journalist, USA, 1983-2017
Joseph Rago was a Pulitzer Prize-winning American political writer, best known for his work at The Wall Street Journal. He died from sarcoidosis complications in 2017.
Debbie ROWE
Dermatology Assistant, USA
Deborah Jeanne Rowe is an American woman, known for her marriage to Michael Jackson, with whom she had two children. In 2014 she had a cancer scare which turned out to be sarcoidosis.
Alexei SAYLE
Comedian, actor, author and recording artist, UK
Alexei Sayle was voted the 18th greatest stand-up comic of all time on Channel 4's 100 Greatest Stand-ups in 2007.  Originally diagnosed with sarcoidosis 30 years ago, he had a flare up in 2020 but has been using steroids to manage symptoms.
Reggie WHITE
American Football Player, USA, 1961-2004
Reginald Howard White was a professional American Football player for 15 seasons during the 1980s and 1990s. He became one of the most awarded NFL players in history. He lived with lung and cardiac sarcoidosis for many years before his death.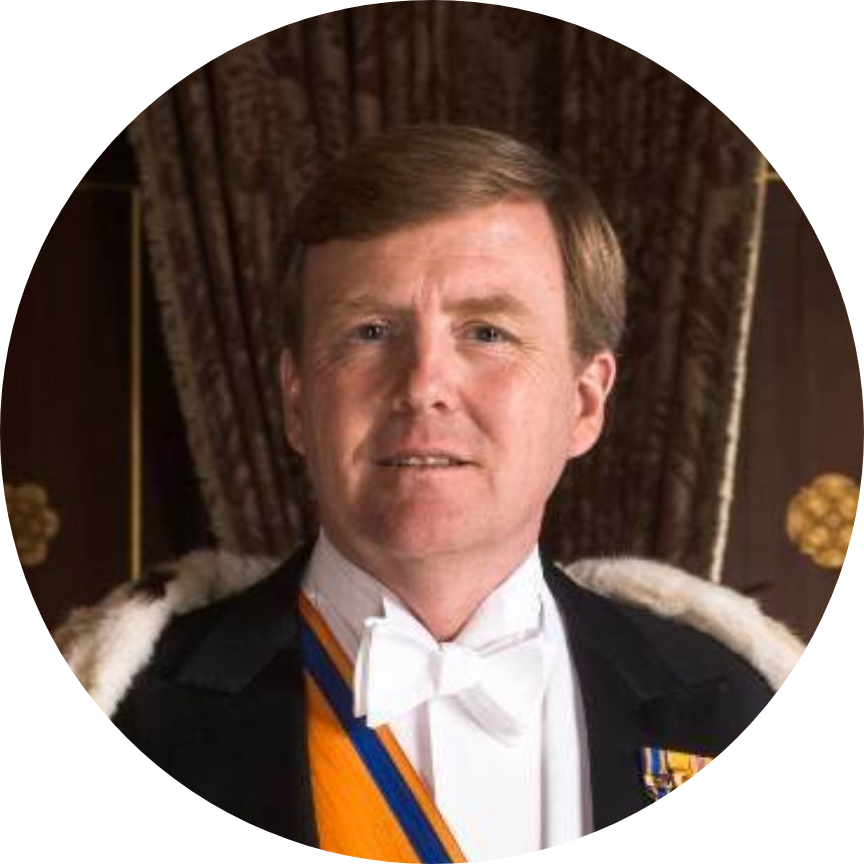 King WILLEM-ALEXANDER
King of the Netherlands
King Willem-Alexander succeeded his mother to the Dutch throne on 30 April 2013. In the 1990s, when he was in his mid twenties, sarcoidosis was discovered in his lungs during a routine medical check-up. It went into remission without treatment.
Maximilien DE ROBESPIERRE
Revolutionary and architect, France, 1758-1794
Maximilien de Robespierre was a French revolutionary and architect of la Grande Terreur, who was executed by guillotine in 1794. More than 200 years after his death, leading forensic scientists retrospectively diagnosed him with sarcoidosis.